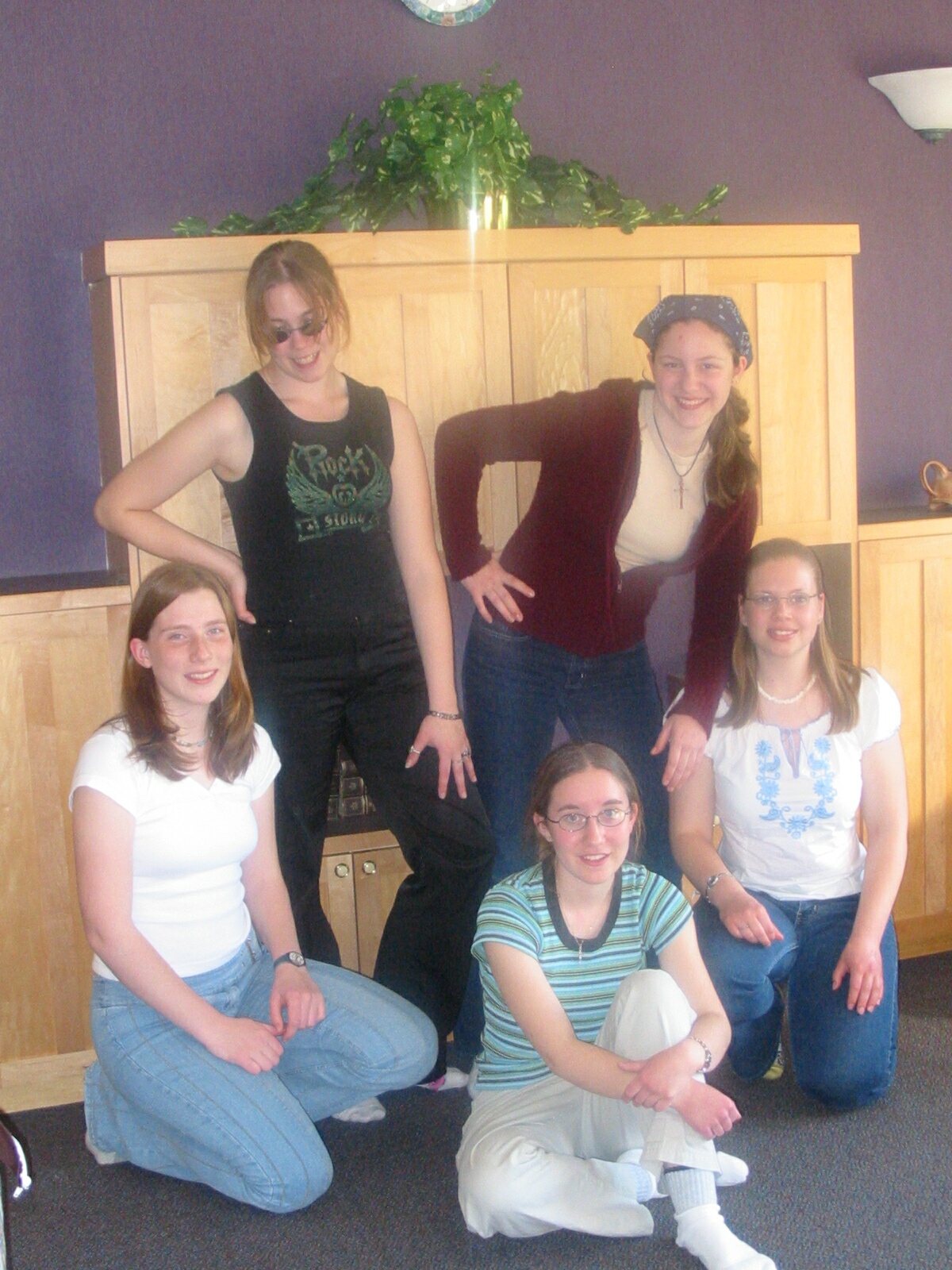 Such beautiful memories! This is us (well, them) at band camp, taken with friederike's camera, which i could not love more!!
(Mel, Nicole, Friederike, Andrea and Alyssa)
Isn't this a beautiful picture, with the wind and the lake and everything?! Sure it looks like an ad for cigarettes, but it's beautiful none the less!
(Nicole, at her lake)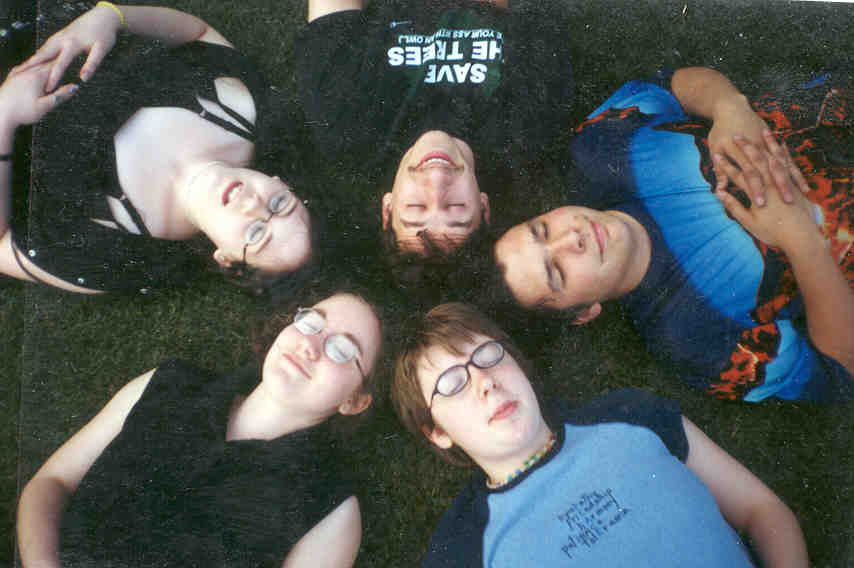 Lovely moment, 'twas! Next to come, cirlce of vengance!! Go SuperFriends!
(From top left, counter clock-wise: Mel, alyssa, Lizz, Mark, JL)
my birthday. it was such a wonderful day! If you'r wondering why i look like I'm planning some evil plot it's because felipe is sitting in my lap. NOT comfortable...
(Andrea, Mel, Al, Friederike, Felipe, Me, Lizz)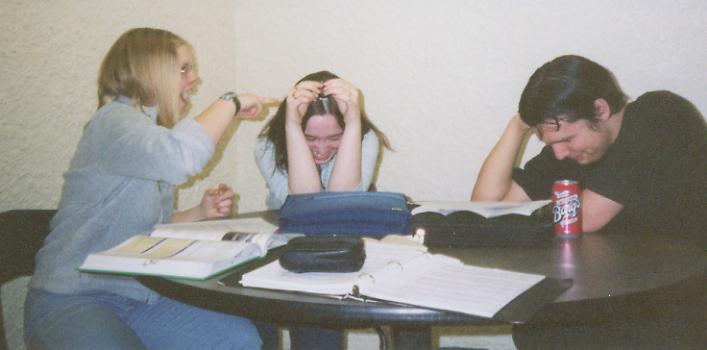 The memorable day we don't remember. The only time Andrea ever proved Mark wrong! Too bad we can't remember WHAT she proved...
(Andrea, Me, Mark)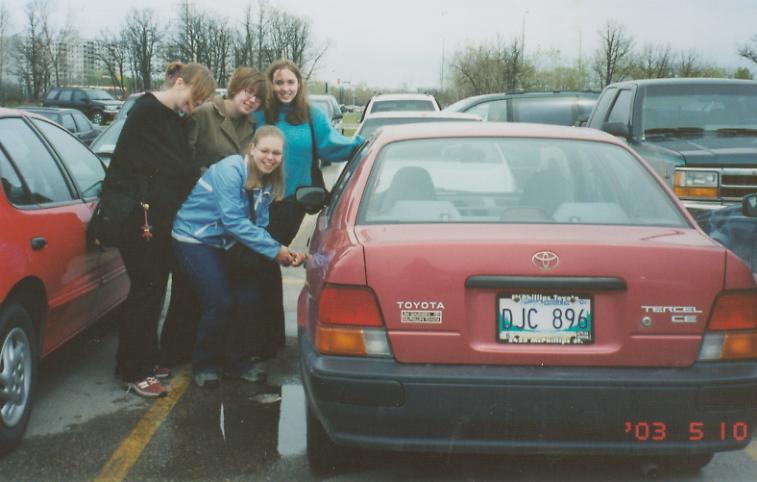 Wrath from God. Here we are locked out of the running car after laughing at the guy on the highway. That'll teach us. (by the way, we're trying, unsuccessfully, to pick the lock...)
(Mel, Lizz, Me, Andrea)